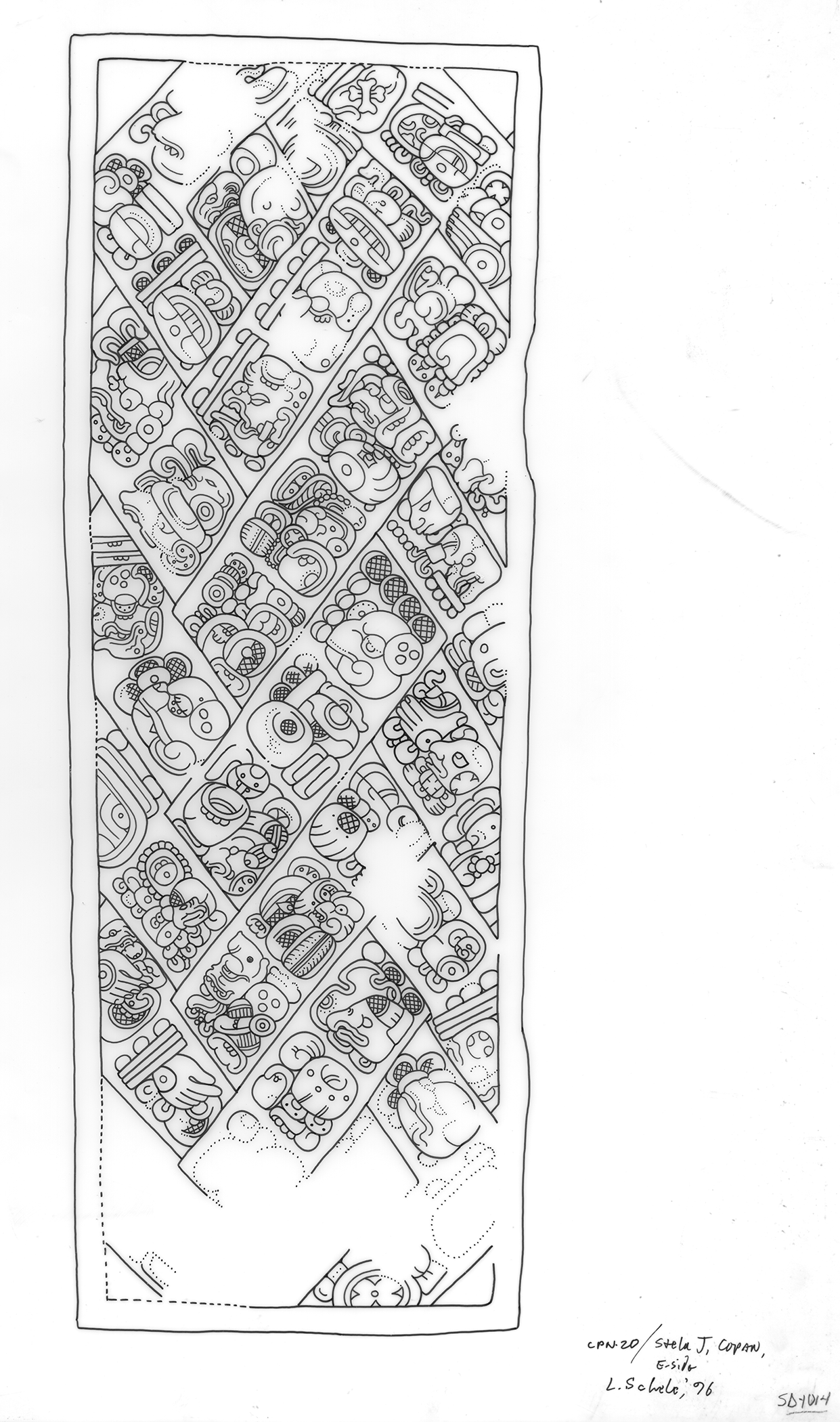 Drawing of Stela J, East Side
Artist
Date
1996
Alt. Title
CPN 20
Medium
Black ink on mylar
Object Dimensions
17 x 11 in
Object Collection
Object Number
SD-1014
Annotations
CPN 20 / Stela J, Copan, E-side L. Schele, '96
Bibliography
Schele, Linda, and Peter Mathews. 1998. The Code of Kings: The Language of Seven Sacred Maya Temples and Tombs. New York: Scribner: 137, fig. 4.5 2(b).
Rights and Image Use
This drawing collection is protected by copyright. The drawings contained in this archive are freely available for scholarly study and academic publication. Please contact LACMA's Rights and Reproductions Department at pseverance@lacma.org for written permission and publication-quality image assets.
Site Found
Geographic Region
Chronological Period
Date Range
A.D. 695-738
Archaeological Phase
Coner Phase
Culture
Subject Medium
Stone
Subject Type
Stela
Provenance
Eastern Entrance, Principal Group
Description
Stela J, East side (CPN 20). 18 Rabbit's first stela from A.D. 702. Inscription arranged in the pattern of a mat, a symbol used to mark the royal precinct.
Notes or Gallery Text
LC 9.13.3.6.8
Glyphic Inscription
LC 9.13.3.6.8