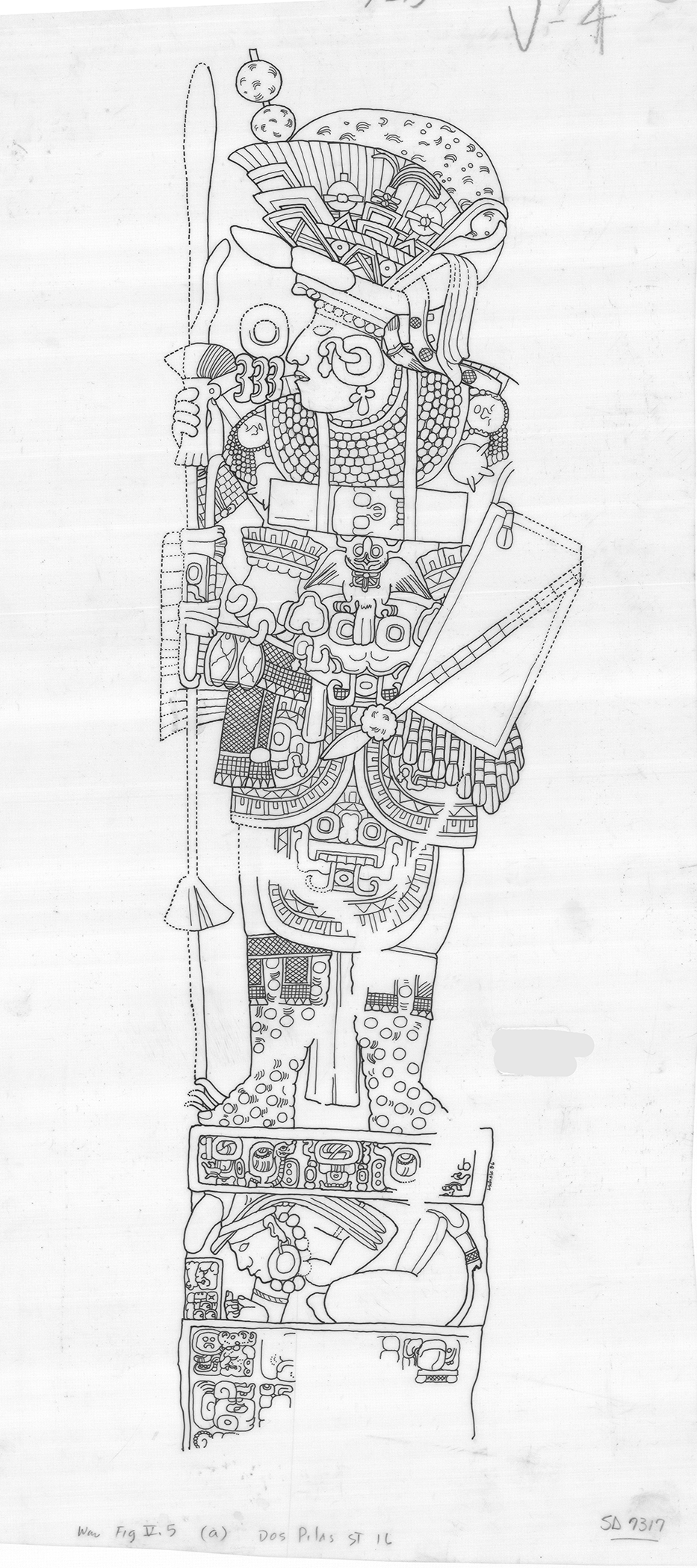 Drawing of Figure on Dos Pila Stela 16
Artist
Date
1986
Medium
Black ink on mylar
Object Dimensions
19 3/4 x 9 1/4 in
Object Collection
Object Number
SD-7317
Annotations
War; Fig. V.5 (a); Dos Pilas St 16
Bibliography
Schele, Linda, and David A. Freidel. 1990. A Forest of Kings: The Untold Story of the Ancient Maya. New York: William Morrow and Company, Inc.: 213, Fig. V.4;
S.D. Houston, Hieroglyphs and History at Dos Pilas: Dynastic Politics of the Classic Maya 1993:92, Fig. 3-28;
Schele, Linda, and David A. Freidel. 1990. A Forest of Kings: The Untold Story of the Ancient Maya.New York: William Morrow and Company, Inc.: 148, Fig. 4:17
Rights and Image Use
This drawing collection is protected by copyright. The drawings contained in this archive are freely available for scholarly study and academic publication. Please contact LACMA's Rights and Reproductions Department at pseverance@lacma.org for written permission and publication-quality image assets.
Site Found
Chronological Period
Culture
Subject Type
Stela
Description
Stela 2, ca. AD 736. Shows Ruler 3 in full battle attire, including a Teotihuacan-style Tlaloc warrior mask in front of his face, carrying a shield and spear while standing atop a bound captive.