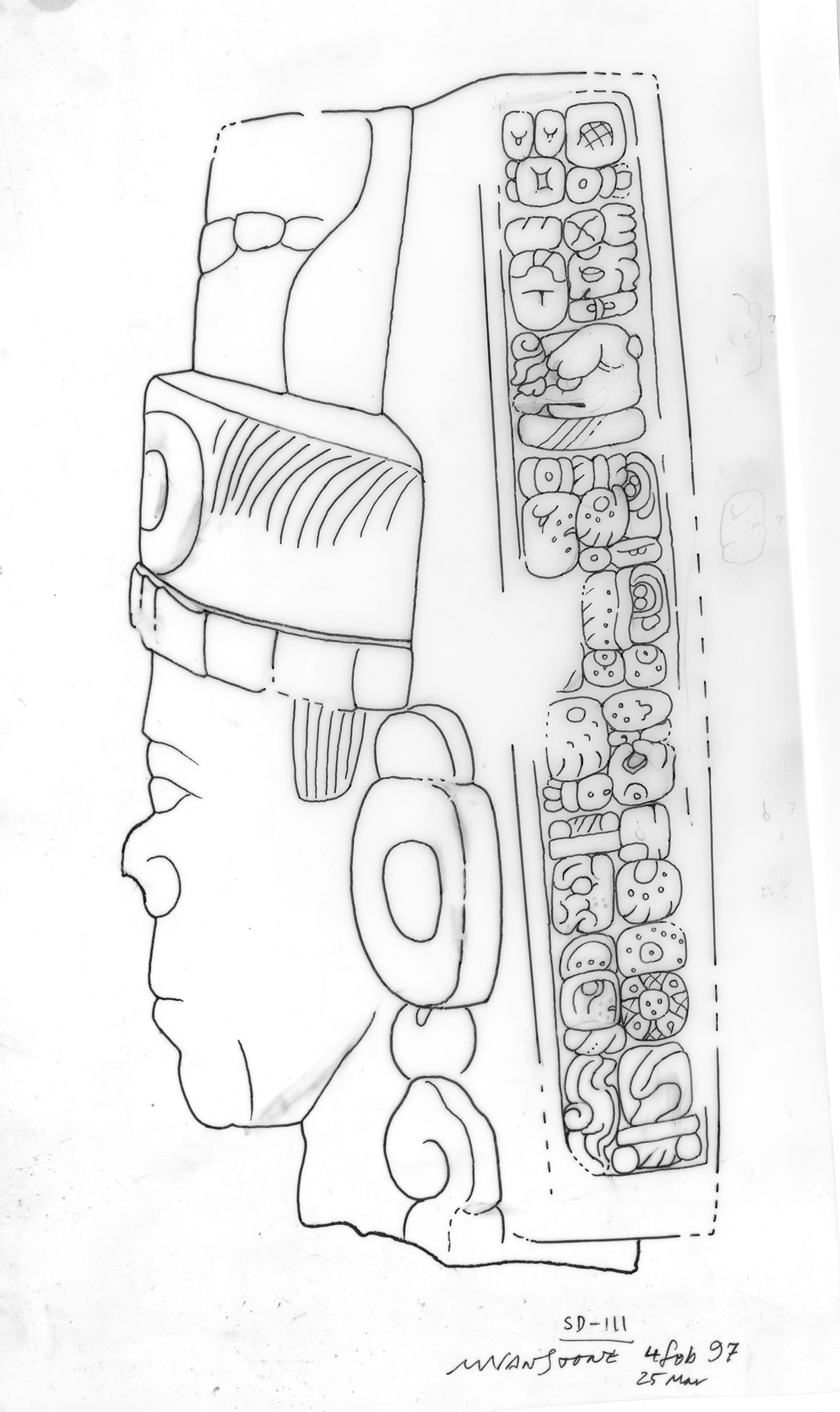 Drawing of Head in Profile with Inscription
Artist
Date
4 Feb 97 25 Mar
Medium
Black ink on mylar
Object Dimensions
12 3/4 x 7 1/2 in
Object Collection
Object Number
SD-111
Bibliography
Schmidt, P., M. de l Garza, E. Nalda eds., Maya, 1998: 551, Fig. 131
K.H. Mayer, Mexicon 29(1) 1997: cover, 2
Rights and Image Use
This drawing collection is protected by copyright. The drawings contained in this archive are freely available for scholarly study and academic publication. Please contact LACMA's Rights and Reproductions Department at pseverance@lacma.org for written permission and publication-quality image assets.
Site Found
Chronological Period
Culture
Subject Medium
Limestone
Subject Dimensions
34.5 cm x 24.3 cm
Subject Institution/ Collection
Palenque, Museo de Sitio, Inv. No. 10-458700
Description
Limestone flanged incensario stand. Profile view from right of columnar text on flange side of sculpture. Mentions three accessions and a war against Calakmul.
Notes or Gallery Text
Text begins on panel illustrated in SD112 (far right image). See SD110 for front view; SD113 for rear and left profile. Found in Building 1, Group IV, Palenque. For a similar object, see Bodega of Palenque 1979: no. 303. Inked by Mark Van Stone.