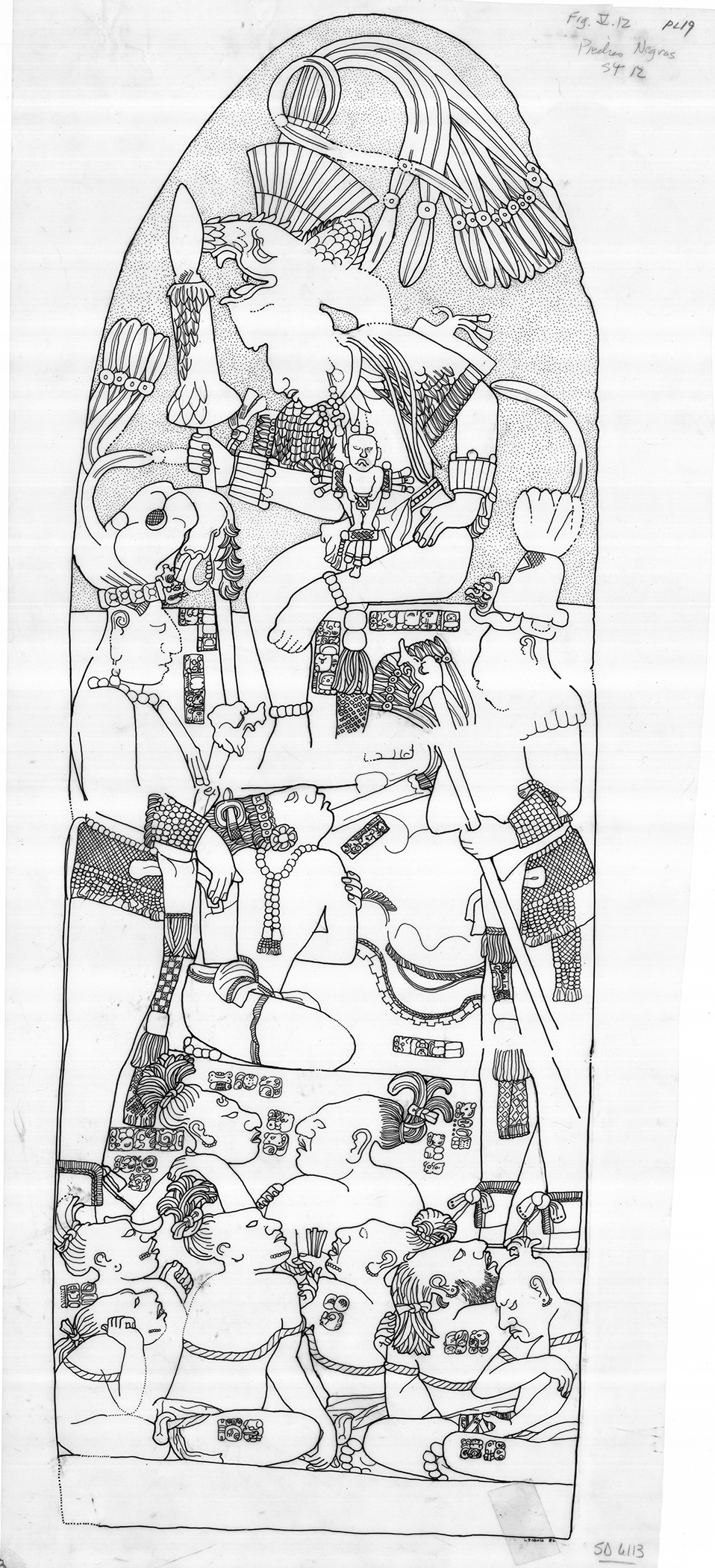 Drawing of Piedras Negras Stela 12
Artist
Date
1986
Medium
Black ink on mylar
Object Dimensions
25 3/4 x 11 1/2 in
Object Collection
Object Number
SD-7621
Annotations
Fig. V.12 Piedras Negras St 12
Bibliography
Schele, Linda, and David A. Freidel. 1990. A Forest of Kings: The Untold Story of the Ancient Maya. New York: William Morrow and Company, Inc.: 219, Fig. V.8;
Schele, Linda, and David A. Freidel. 1990. A Forest of Kings: The Untold Story of the Ancient Maya. New York: William Morrow and Company, Inc.: 382, Fig. 10:2
Rights and Image Use
This drawing collection is protected by copyright. The drawings contained in this archive are freely available for scholarly study and academic publication. Please contact LACMA's Rights and Reproductions Department at pseverance@lacma.org for written permission and publication-quality image assets.
Site Found
Chronological Period
Culture
Subject Type
stela
Description
Stela 12, September 15 AD 795, ruler sitting atop a flight of stairs receives two war captains, who present him with a pile of captives. Eight captives are tied together on the lower register, and many show signs of having been tortured. Ruler wears what could be a shrunken human body or possibly an Olmec heirloom.
Notes or Gallery Text
Mismatched number? See also SD 6113