Charles Golden and Andrew Scherer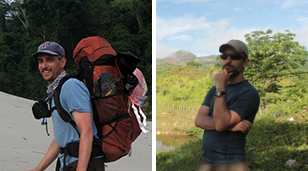 User Bio:
Charles Golden is an anthropological archaeologist and has conducted research in Belize, Honduras, Mexico and Guatemala. Since 2003 he has co-directed regional archaeological survey and excavations in the Usumacinta River Valley, which forms much of the modern border between Mexico and Guatemala seeking a better understanding of the ancient borderlands between Precolumbian Maya kingdoms.  His research interests include the political organization of the ancient Maya, the archaeology of complex societies, landscape archaeology and remote sensing, and the modern social contexts of archaeology in Latin America.
Andrew Scherer is an anthropological archaeologist and biological anthropologist with a geographic focus in Mesoamerica (Maya). He co-directs an interdisciplinary archaeological research project that is exploring Classic Maya polities along the Usumacinta River in Mexico. Scherer has conducted bioarchaeological research at Maya sites throughout Mexico and Guatemala, including Piedras Negras, Yaxha, and El Zotz. Scherer's research interests include mortuary archaeology, warfare and violence, ritual practice, political practice, diet and subsistence, bioarchaeology, and landscape archaeology.
History
Member for

4 years 6 months